Design, Build, Install
REPEAT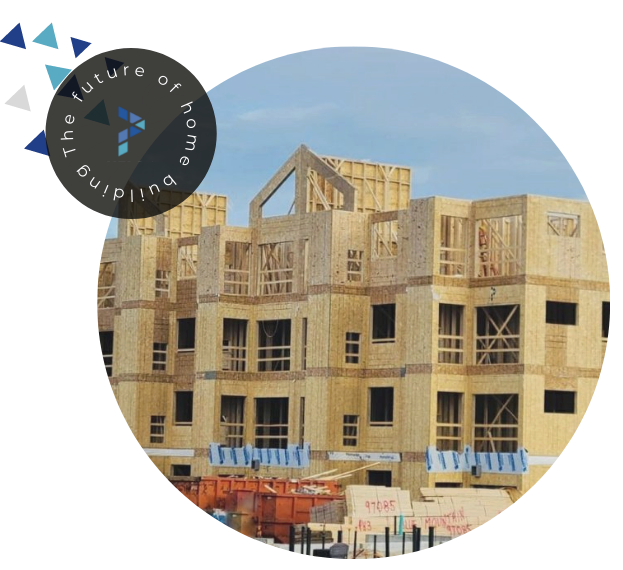 [ manufacturing & Installing ]
Precision Floor and Wall Systems
We offer all the services you need between the foundation phase and the drywalling stage for community development and residential construction projects. Our approach integrates project management with panelized solution to streamline communication and increase efficiency to ensure the job is completed on time and within budget. From start to finish, we oversee the project and provide industry leading responsive service to support the building process. Simplify and reduce the amount of time spent chasing after different service trades while delivering the most precise end-result with our cutting-edge technology.
From floor to the rooftop, Panels.ca provides the solutions to help residential builders with high quality, cost-effective prefabricated components.
[ Where Experience and Innovation Meets Manufacturing ]
We Are Your
[ OUR SERVICES ]
What Can We Offer
[ our work is ]
Trusted By
[ Client testimonials ]
What People Say
"We have had the privilege of working with Panels.ca on a successful rental apartment project in the City of Toronto. We found their work reliable, professional, and of the highest quality. They are well organized, communicate effectively, and easy to work with. We intend to use them on future projects and we recommend Panels.ca without hesitation."
Bruce Isakow
Sundance Homes
"We have worked with Panels.ca on many projects in the City of Toronto. They are very reliable, professional, organized and deliver high quality product. It is such a pleasure working with Panels.ca team and will continue to work with them in future projects."
Matthew Pantalone
National Homes
"We have the pleasure of partnering with Panels.ca on a project in Toronto for TMG Builders. Panels.ca provided a quality product while ensuring all deliveries were on schedule and all logistics were thoughtfully planned. I look forward to working with them on future projects and installing more of their quality products."
Joseph Nardi
J & J Nardi Carpentry Ltd
It is with pleasure that I write this letter of recommendation for Panels.ca. NIACON Ltd. have had the pleasure of working with PANELS.CA on our Fort Erie International Academy project. We found the PANELS.CA team to be extremely knowledgeable, professional, and cooperative in responding to our needs during construction. We would not hesitate in recommending PANELS.CA for any project.
All of the component shop drawings were produced, designed and sealed by a Professional Engineer which resulted in a smooth and harmonious working relationship with the Municipality, the site staff and the trades associated with the structure. An added cost saving benefit was achieved by Panels.ca when their "in house" design staff "Value Engineered" the structure which resulted in cost savings on the wood components and allowed for the installation of additional insulation into the wall panels. I have no hesitation in recommending Panels.ca for similar projects and fully intend to employ them on future projects.
Wally Mitchell
MCS CONSULTING
[ request a quote today ]
Let's talk about your next project.